Preschool Open Gym
NO PRESCHOOL OPEN GYM DECEMBER 22 OR 29
PRE-REGISTER FOR COOKIES & SANTA!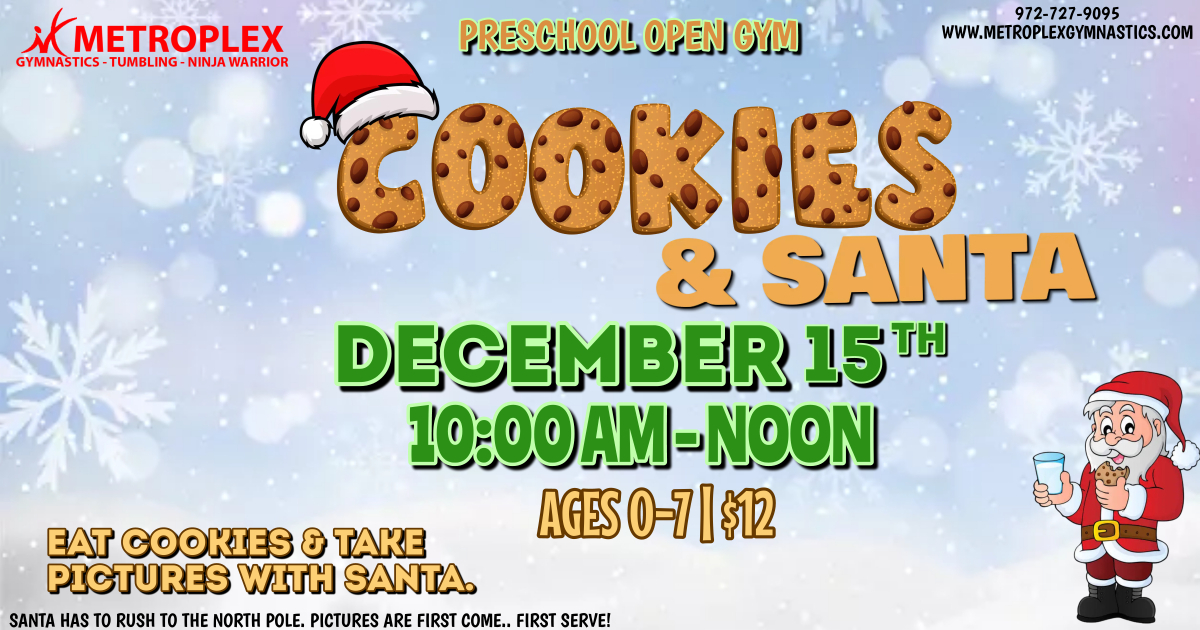 PRE- REGISTER ONLINE TO SECURE YOUR SPOT!
OPEN TO EVERYONE! A FUN PLACE FOR YOUR CHILD TO PLAY AND MEET FRIENDS!
DURING PRESCHOOL OPEN GYM
THE ENTIRE FRONT GYM IS OPEN
FOAM PIT - TRAMPOLINES - NINJA WARRIOR COURSE - TREE HOUSE - TRAPEZE - OBSTACLE COURSE.

Pricing
One price for all ages
Ages 0 - 7 years $12.00 per child (plus tax)
All children at preschool open gym must have an adult with them at all times.