Metroplex Preschool & Mothers Day Out
CONTACT US FOR INFORMATION
972-727-9095
EAMIL: PRESCHOOL@METROPLEXGYM.COM

NOW ENROLLING
ITS NOT TO LATE, 2020 - 2021 SCHOOL YEAR.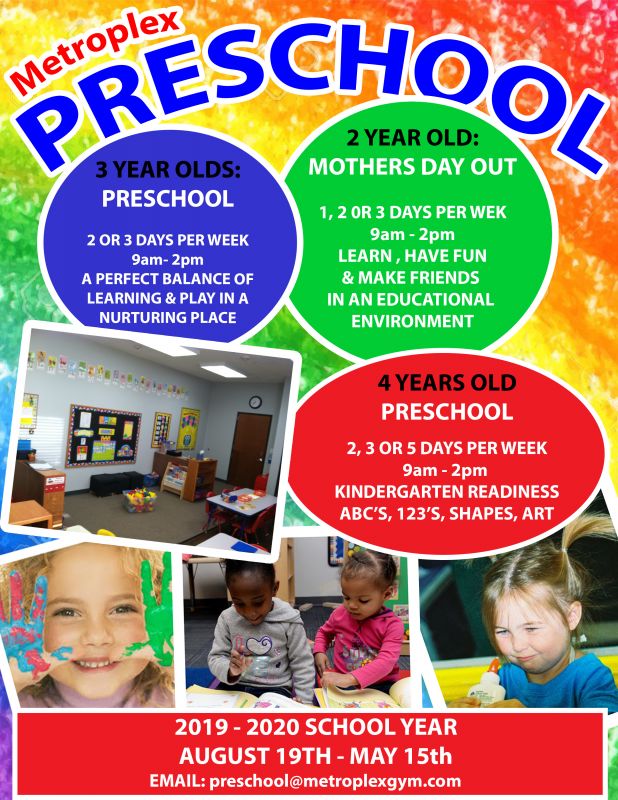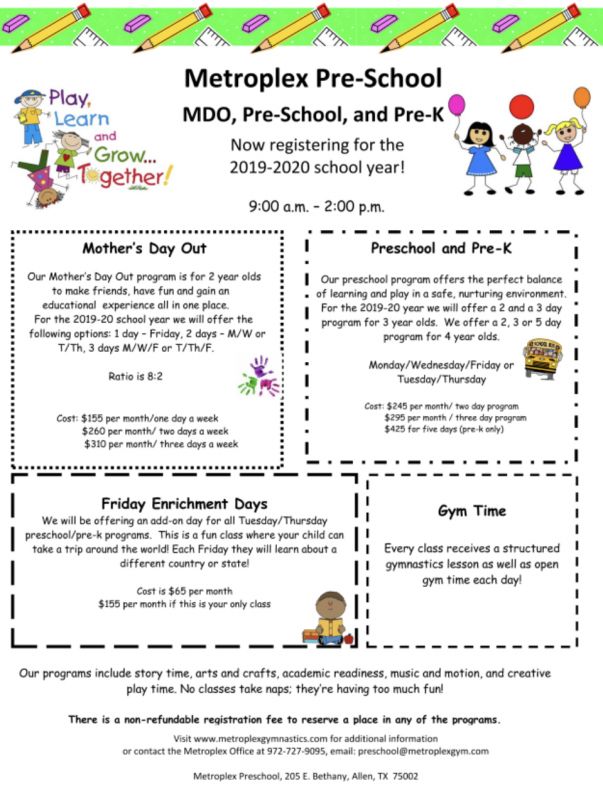 MUST CALL TO ENROLL 972-727-9095
Bright class rooms

.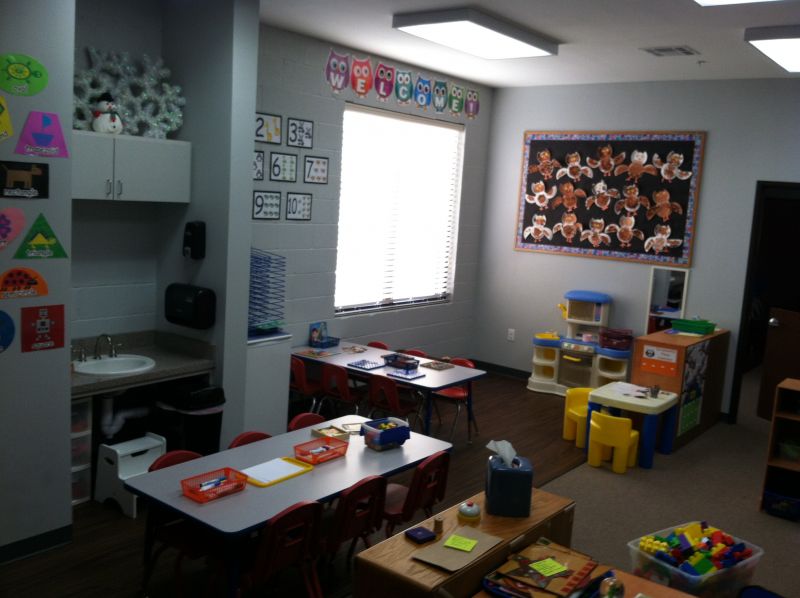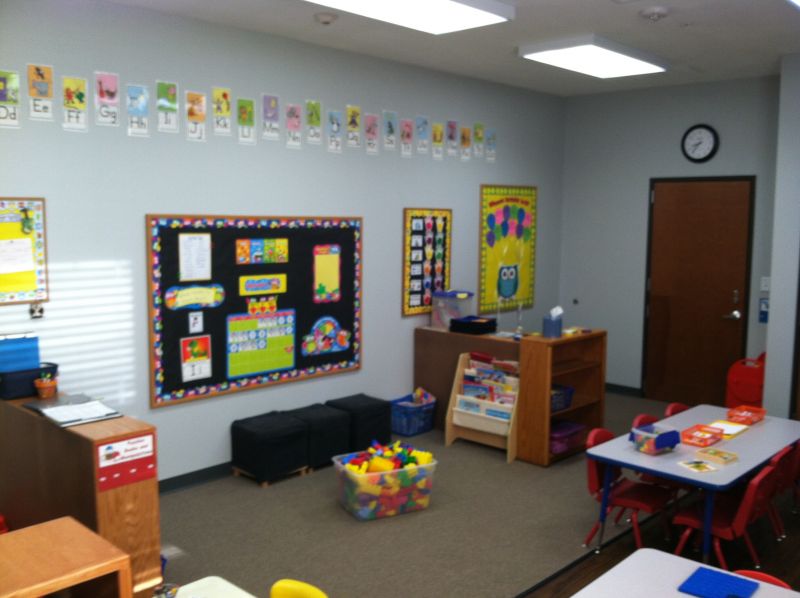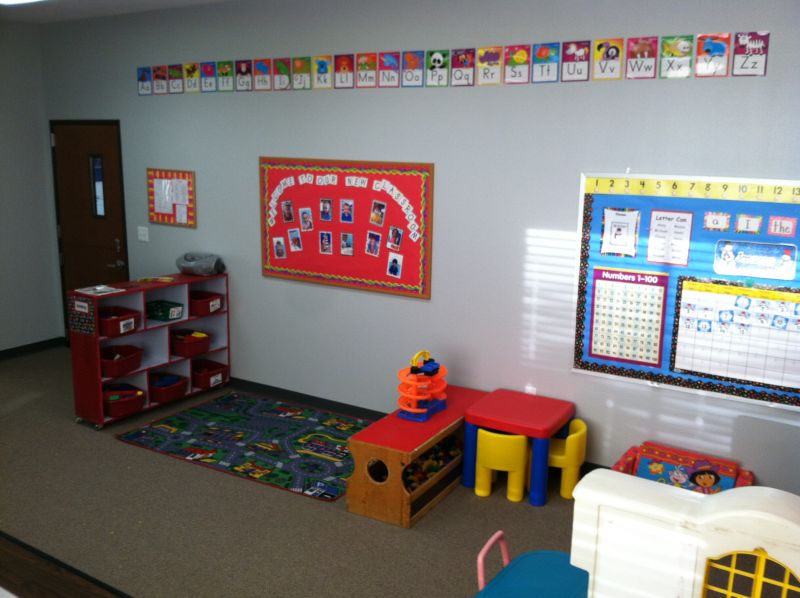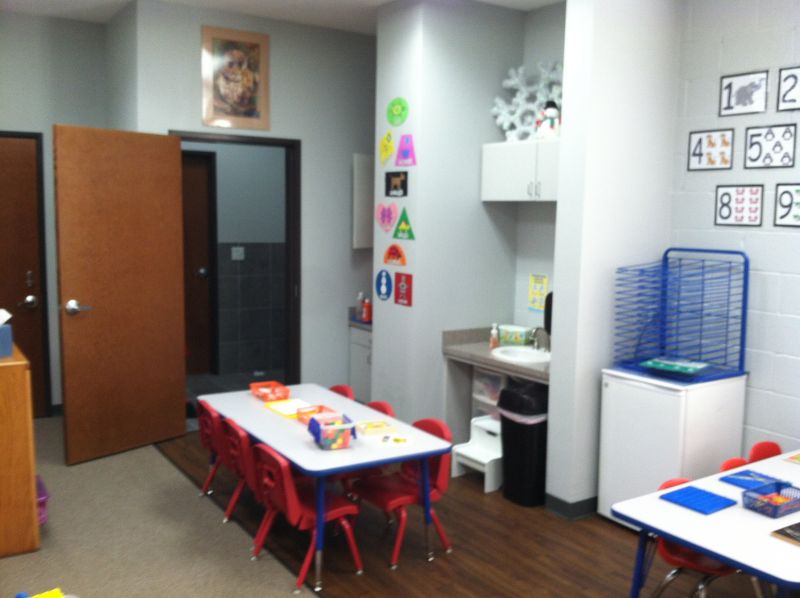 The preschool program offers 3-5 year olds the perfect balance of learning and play in a safe, nurturing enviroment.
Mother's Day Out is a program for 2 year olds to have friends, fun and an educational experience all in one place. Learn more.
Price sheet:
Date & Times
All times are 9:00am - 2:00pm
2 year olds Mothers Day Out:

1- 2 or 3 days a week Monday - Friday

3 & 4 year old preschool 3 options:

Tuesday/Thursday
Tueday/Thursday + Friday (enrichment day)
Monday/Wednesday/Friday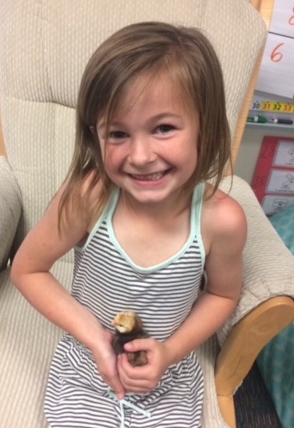 What's included
kindergarten readiness, phonics, math, gymnastics class, arts&crafts, music&motion, story time, creative play time, snack, weekly themes and letter of the week

Teachers
Our teachers include degreed and Texas certified teachers with numerous years experience educating young children. Metroplex teachers are passionate about children and providing a loving educational environment. It is our teachers' goal and commitment to stress the positives, see each child as an individual, establish a set of basic life values, be a positive role model and prepare them for success in preschool.

Curriculum
Our curriculum is fun, engaging and developmentally appropriate. The curriculum is organized around themes and uses art, books, music and hands-on activities to teach concepts. Through play and teacher guidance children will experience physical, social, emotional and intellectual growth. The academic concepts covered include colors, shapes, rhyme, opposites and counting. They will gain skills in listening, conflict resolution, fine motor control, self discipline and following directions. Children enjoy the chance to sing songs, do gymnastics, explore and play with others at Metroplex's Mothers' Day Out.