Metroplex Events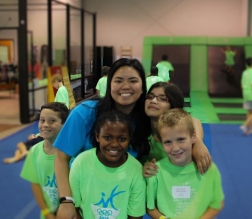 SCHOOLS OUT DAY CAMP
Event Date: October 14, 2019
EVERY DAY ALLEN ISD SCHOOL IS OUT WE WILL HAVE DAY CAMP AT METROPLEX.
FULL DAY: 9am - 6:00pm / 1/2 DAY 9am - 2pm
**FREE 7:30am EARLY DROP OFF ***
CAMP INCLUDES:
GYMNASTICS, NINJA WARRIOR, TRAMPOLINES, ZIP-LINE,TRAPEZE, FOAM PIT, INFLATABLES, BASKETBALL & SWIMING
SWIMING: INDOOR HEATED POOL
YOU CAN SIGN UP FOR 1/2 DAY CAMP WITH OR WITH OUT SWIM. FULL DAY INCLUDES SWIM.
(IF YOU DO NOT WANT TO SWIM THATS FINE, JUST LET US KNOW)
OLDER KIDS: WILL WORK ON ADVANCED STROKES & HAVE SOME FUN IN THE POOL.
YOUNGER KIDS: WILL GET A SWIM LESSON FROM THE STAFF @ METROPLEX SWIM SCHOOL.
Upcoming Events