Metroplex Events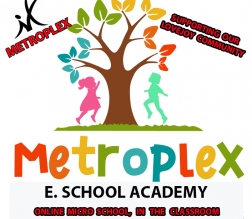 Metroplex Lovejoy Online Micro school
Event Date: August 17, 2020
REGISTRATION OPEN FRIDAY JULY 24th 9am
LIMITED SPOTS IN EACH GRADE
K - 2nd grades - 8 spots per grade
3rd - 6th grades - 10 spots per grade
7th & 8th grades combined - 12 spots
(lowered monthly tuition to $450 for grades 7th - 10th)
**WHEN GRADE LEVELS ARE FULL WE WILL NOT ADD SPOTS.
TO REGISTER ONLINE:
Go to our home page, click on create an account (even if you already have one)
when looking for class, set program to (microschool)
This program is for Lovejoy ISD students only.
We are trying to get information out ASAP. So please excuse the "unprofessional look".
PROVIDING OUR KIDS SOME NORMALCY
DURING THESE VERY ABNORMAL TIMES.
Metroplex is owned by Beth & Bryan Streeter. We have 4 kids in Lovejoy, they along with their friends are the motivation for this program. Reese (K) Reagan (5th) Rylan (8th) Morgan (10th)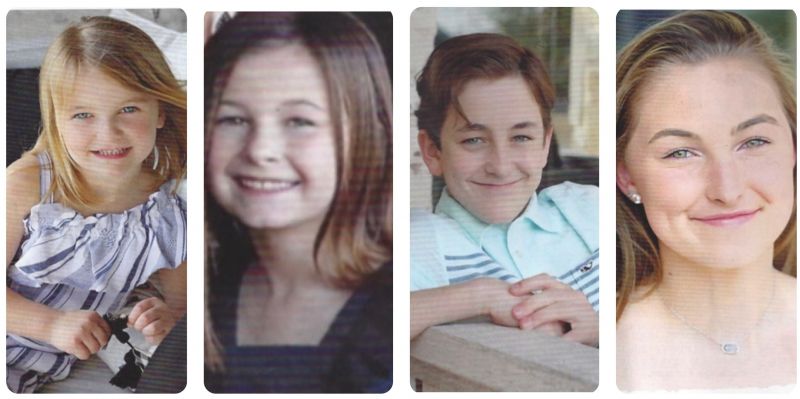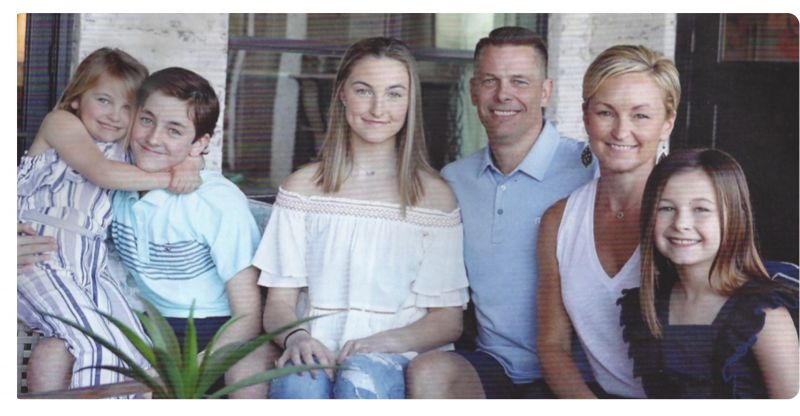 What Metroplex can provide that at home schooling can not.
Getting out of the house & in a classroom.
Being with their Lovejoy classmates.
Having an experienced teacher assisting them.
Recess / P.E. / lunch with classmates.
Kids thrive from consistency, structure and a daily routine. Metroplex will fill that need until the Lovejoy schools reopen.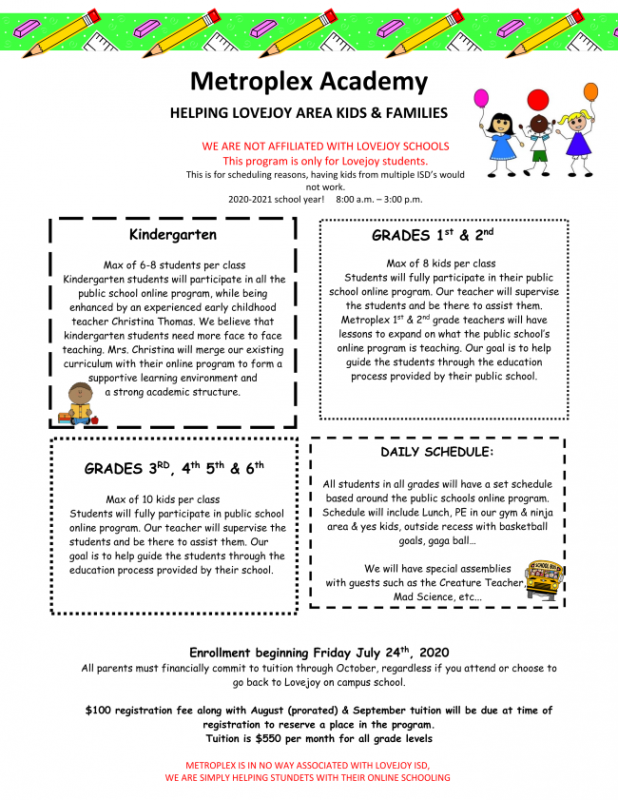 Announcements